COMMERCIAL, retail, HOSPITALITY, RESIDENTIAL
PREMIUM SERVICE, GREAT PRICES
Bennett & Fitzgerald is built on reputation.
call us for your next job.
We are electrical specialists, offering premium services at great prices.
Retail & Hospitality

Commercial Offices

Property Maintenance

Residential
We guarantee all our work, and deliver high-quality work on time and to what was agreed. We supply our clients with pricing that's up-front and honest – just like us.
The work we specialise in includes:
Interior Fit Outs - Retail, Office and Hospitality

Design and Build

Warehouses

Apartment Complexes

Telecommunications and Fibre Optics

Mechanical Support Services

Maintenance

Residential Electrical Services

Property Maintenance

Rewires and Renovations
We are Master Electricians and SiteSafe certified.
We're not ones to blow our own trumpet – if you're interested in working with us, please read our Testimonials page to hear what our clients have to say about the quality of work we provide.
They'll tell you we're bloody nice guys to work with.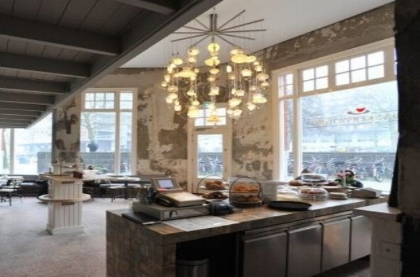 Commercial: Office, Retail & Hospitality Fit-Outs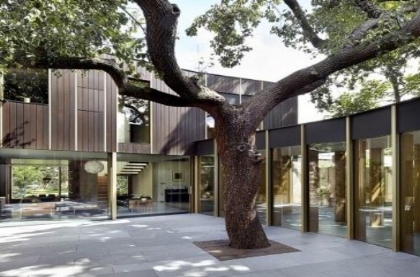 Residential Electrical Services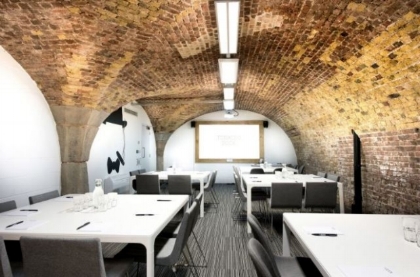 Commercial Maintenance and Servicing
About US:
With 18 years international and domestic experience, Scott Bennett runs the Bennett & Fitzgerald team and is a hands-on leader, often working onsite himself to ensure projects are completed to the highest standard to minimise revisions.
Known as a perfectionist, Scott has a vast range of international project work, including the NATO HQ in Germany, various Ministry of Defence contracts around the world, Inpex in Australia, the iconic BFI fit out in London, the CBX Hub project in Milton Keynes and numerous luxury apartment complexes throughout London.
When you choose Bennett & Fitzgerald, you're assured to be working with a team who pride themselves on being transparent, reliable, accurate and focused. We guarantee all our work, we don't take the mick with our pricing, and we have built our business based on our reputation.
Over 85% of our clients work with us again or refer us. Check out the Testimonials page and hear what some of our customers have to say.
We're proud of our relationships with our clients, and look forward to working with you too.
Contact us for your next job - nothing is too small.
I can't thank Scott enough for his time working with us on a recent refit project at our head office.
At the time we engaged Bennett & Fitzgerald we were one week out from construction and starting over with data and power after querying an original quote from another supplier.
Scott went out of his way to re-quote all required works and committed to meeting what I thought at that time was an unrealistic deadline given he was juggling other jobs. Without question, Scott is a perfectionist. Even with the tight deadline I witnessed his attention to detail, giving sound advice on how to better work data and power in to the construction and the respectful way in which he worked with me and the team.
We would highly recommend using Scott if you are looking for a reliable, knowledgeable, high service-driven electrician.
Karen Marshall, Auckland Operations Manager, Les Mills International
Thanks so much for everything you have done to bring Hello Beasty to life for us. Stu and I know how hard you worked for us and your workmanship was excellent.
You and your team really went above and beyond for us, troubleshooting with us as unexpected issues arose. Having you on-site (sometimes at all hours) liaising with multiple different trades was a huge relief and we're very grateful for your attention to detail and enthusiastic care of the final product.
Emma Rogan, Owner, Hello Beasty
Scott is easy to work with, interfaces well with our clients and delivers projects to a very high standard.
When we're looking to contract someone to deal with our clients directly we need someone professional and knowledgeable who prices accurately to keep us within budget and avoid unexpected costs. We'd highly recommend him to anyone looking for a good operator who knows their stuff and doesn't require micro management to deliver the standard we expect.
Matt Leigh, Regional Manager, Think Concepts
It is with much enthusiasm I recommend the services of Scott. He does an excellent job, and is always punctual with pricing tenders and offers competitive rates.
On the several occasions Scott was required to visit site to assist with client changes he was more than helpful and offered excellent solutions to resolve the changes required.
Dale Pikett, Commercial Manager, Gartshore
I was lucky to work with Scott who we engaged to manage and undertake the electrical contract for refurbishment of Louis Vuitton store in Auckland. Scott was responsible for all our electrical and communications requirements for the fit out.
Scott understood our particular technical requirements and was able to interface with numerous other specialist contractors on-site, which allowed the project to run smoothly and on-time.
Scott was very helpful in suggesting alternatives which allowed us to reduce costs and loss of time on site, and he had the manpower to ramp-up their on-site presence when required.
Louis Vuitton is a global brand that requires quality, care and attention to detail, Scott has all these qualities and more, I have no hesitations and would highly recommend Scott to other commercial builders and fit out companies who are seeking these qualities in an electrician on their future projects.
Linton Isted, Foreman, Built
I just wanted to thank you for all of your hard work and effort on this project. it was real pleasure to work with someone who cared so much about the project. You did a really great job and we are thrilled with the end result. Thanks for all your effort.
Marie Schlosser, Louis Vuitton Project Manager, Built
Bennett & Fitzgerald Fits Out Spark 5G Driverless Car
April, 2019
Spark is launching their 5G network in mid-2020, and work to promote it to businesses has already begun., with a roll out for the 5G network planned in mid-2020. The driverless car is a symbol of innovation and game-changing technology.
Our friends at Novii invited us to work with them on bringing a fully functional driverless car to life, and we jumped at the chance.